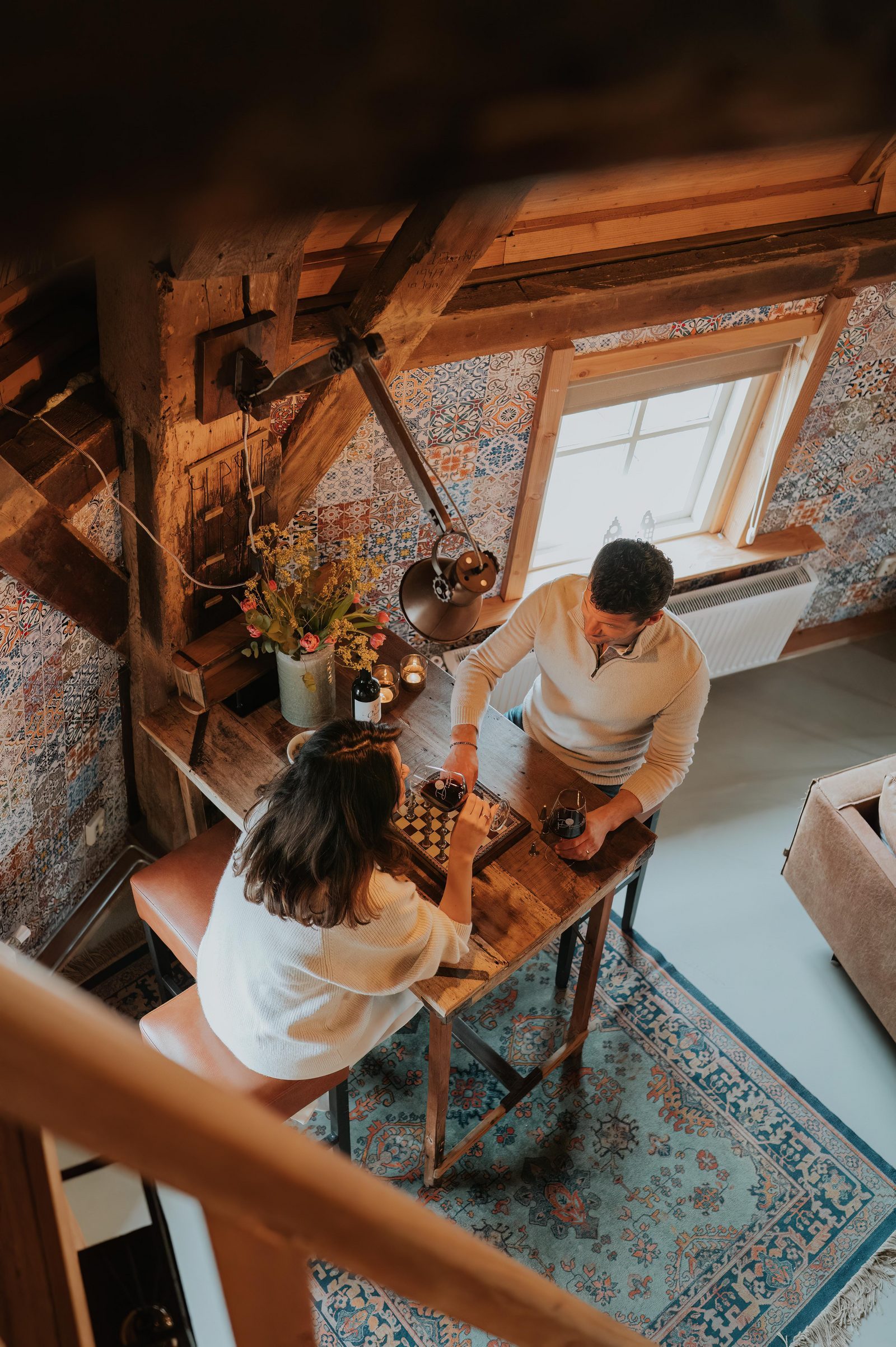 Celebrate autumn in the Netherlands
Fall break
Luxury Dream Villas
Close to beach and dunes
Optional with wellness
A relaxing stay during the autumn vacations in the Netherlands
Autumn is the perfect time to recharge entirely during a vacation. And where better to relax than in a luxury vacation villa? At Droomvilla Holiday Homes, we have selected the most beautiful vacation homes in the Netherlands for you. The only thing left to do is to think about where you want to go. For example, do you want to go to the coast? Or do you prefer to stay in a city? It's all possible with us during your autumn vacation.
Find and book your autumn vacation in the Netherlands ⤵︎
€596

The Bank's Lodge
Netherlands, North Holland, Limmen
Lovely studio with garden in Limmen
Romantic
private garden
beach
€983

Casa Soleada
Spain, Malaga, Mijas Costa
Luxury and comfort, close to the sea and a view over the golf course!
Swimming pool
Near beach
Golf course
Sierra Nevada
€827

Watervilla de Oeverzwaluw
Netherlands, Friesland, Langweer
Nice holiday home with large garden overlooking the Langweerder Wielen water
Discover our Dream Villas
At Droomvilla Holiday Homes, you can rent different types of villas. The advantage of this is that there is always one to suit your needs. Do you want to be able to warm up after a beautiful autumn walk? Then choose a vacation home with a fireplace or a sauna. Or is your vacation not complete without your dog? Then take a look at our pet-friendly accommodations; they even come with a fenced garden, which is ideal! Whatever you choose, you can experience an unforgettable autumn holiday with your friends or family in one of Droomvilla Holiday Homes' accommodations.
Here you will find your Dream Villa:
Alkmaar
Bergen
Callantsoog
Egmond
Sint Maarten
Why rent a vacation home in the fall with Droomvilla Holiday Homes?
Real Dream Villas

The range of Droomvilla Holiday homes is diverse, but all houses are equipped with many luxurious facilities. In total, you can spend the night with a maximum of 24 people in our luxury holiday homes in the fall.

Personally selected houses

We at Droomvilla Holiday Homes have visited, checked and selected all villas ourselves. As a result, we only offer the most beautiful home for a wonderful autumn holiday.

At unique locations in the Netherlands

The Droomvilla Holiday Homes are located at various locations in the Netherlands. This means you can always find a location that suits your needs. For example, do you opt for a house on the beach?
Can't wait until fall break? 
What previous guests have asked us
Do you have pet-friendly accommodations available during fall break?
We agree that without your dog, your autumn vacation is incomplete. Therefore, we rent several pet-friendly vacation villas, so your whole family can be complete during the vacation. Extra tip: look for vacation homes with an enclosed garden.
Can I stay overnight in North Holland during the fall vacations?
Would you like to get some fresh air on the beach during the autumn vacations? Then discover our range of offers in North Holland. We have several vacation villas with a big advantage: the beach is never far away!